Portable Hyperbaric Oxygen Therapy Chambers for Clinics and Homes
Thrive in your world after breathing in ours
How Hyperbarics Oxygen Therapy Benefits Health Conditions
Clinical research studies have shown that hyperbaric oxygen therapy, also called HBOT, can enhance the body's innate ability to repair and regenerate. With benefits for many diseases and health conditions.
Hyperbarics Support Stroke Recovery and Stroke Prevention Stroke is the fourth leading cause of …
Supporting Children with Autism and Autism Spectrum Disorders The number of children diagnosed with …
Hyperbaric Oxygen Therapy for Diabetes Support and Treatment 30.3 million Americans, or 9.4% of the …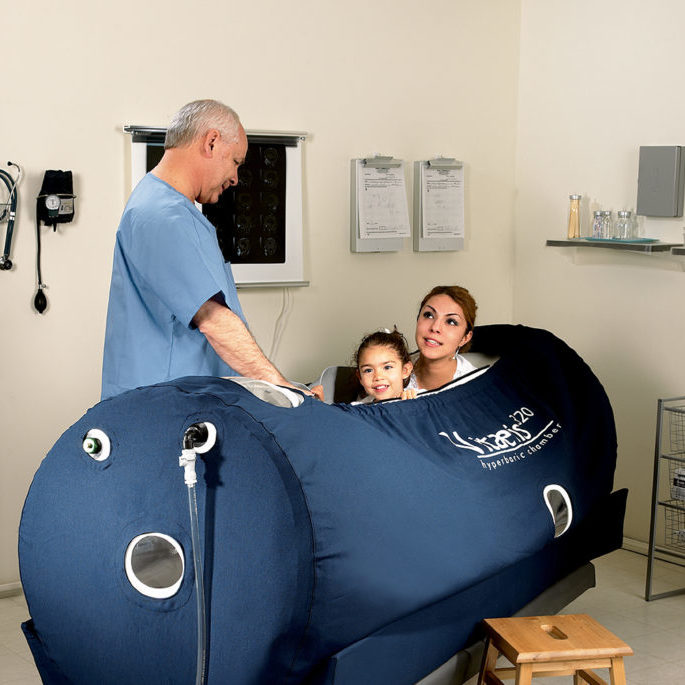 Want to Know More?
Sign Up for Our Monthly Newsletter!
Ready for all the benefits of Hyperbaric Oxygen Therapy? Start learning today! Each month we share recent research, tips for using HBOT chambers, and ways to get a chamber for your clinic or home.
We will never share your email address and you can unsubscribe at anytime.
Featured HBOT Chamber
Featuring Enough Room for Parent and Child, or Two Adults
The Vitaeris320® is our largest portable chamber. This hyperbaric oxygen therapy chamber is our most popular choice for parents, physicians, celebrities and professional athletes alike.